It's time we give something back to our truckers, our long haul heroes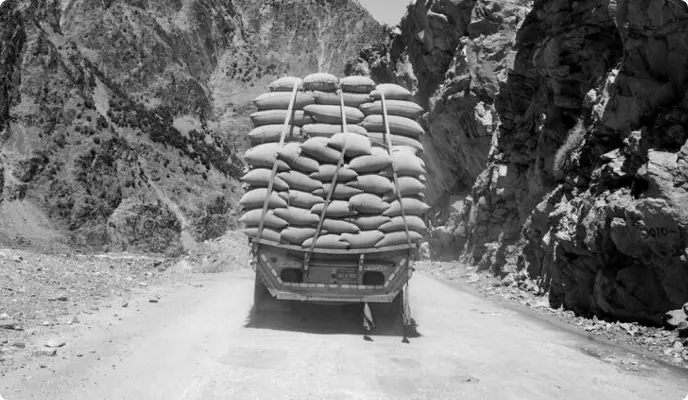 Hey! Ever wondered how you can make a change?
Well, it's out there — We all depend a lot on truckers but we never really look back at them. They are the heroes who sacrifice at home to ensure both ends meet for all of us.
What if you could make their life a little easier?
Helping truckers in India live better lives is just a click away.
By donating just a small amount of money, you'll contribute to helping them secure their future for the long run.
Let's bring peace of mind to our Indian truckers. Let's help them build a happy life for themselves!
What major problems do Truckers face?
(This is just the tip of the iceberg)
Make someone's day
Helping the Helpers
A trucker's family needs your help. Donate us so that we can ensure one of the most vulnerable people of the society a bright, happy, and secure future for themselves and their families.
Join our changemakers
Everyday 2 million truckers in India face countless challenges on the road and do not get paid or respected for their hard work. Join us in this journey to empower our truck drivers.
Past campaigns

A campaign focused on creating a hygienic and sanitized space for truckers to take rest and have their meals.
Read more >

A campaign focused on educating the truckers to make sure that every trucker makes it home safely.
Read more >

A campaign focused on improving the physical health of our truckers, helping them live a happier, healthier life.
Read more >
Follow our journey
From mishappenings on the road to a constant worry of their vehicle getting robbed, along with bad quality of food, constant exploitation to even putting their lives in danger. Truck drivers have to go through it all. At the end of the day, we have what we have because of them, do they really deserve this treatment? #truckdriver #mishappenings #worry #robbery #exploitation #danger #life #dangerous #interview #truck #loss #lifeofatrucker #noteasy #unfavourable #helpless #respect #foryoupage #nonprofitorganization #postoftheday #instagram
Get Support
If you're a truck driver in need of any kind of help, then look no further. Just drop us a message, your worries and we'll help you in every way possible. We've got your back!